When seniors or individuals recovering from an illness or injury need longterm assistance with their daily living needs, home is the safest and happiest place for them to receive the care they deserve.
Don't shorten your life by risking:

Bed sores
Falls
Infections
Hire a trained and experienced caregiver in your own home. Special rates can be negotiated to suit your budget.
UNSOLICITED TESTIMONIALS AVAILABLE ON REQUEST.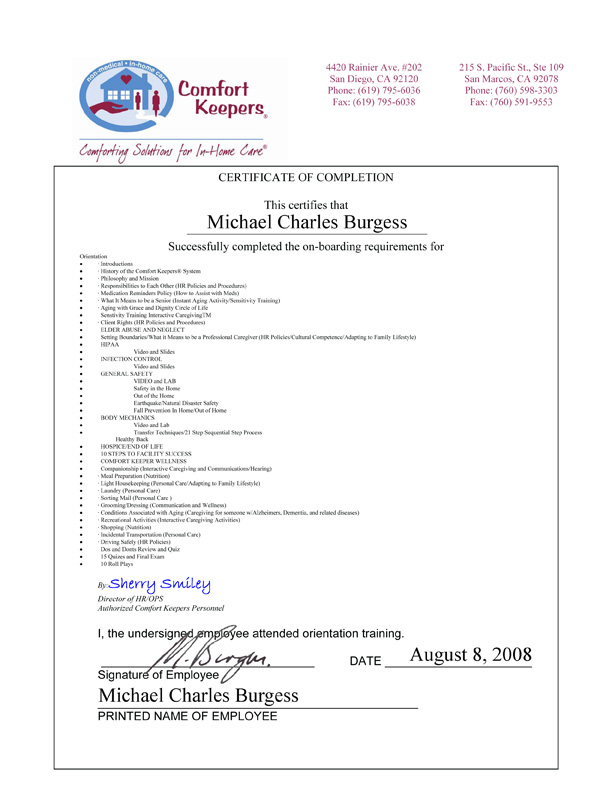 Vi, the residential facility located in La Jolla, California, requested proof that I was trained in Elder Abuse and Duty to Report during my orientation with Comfort Keepers. This certificate has been issued and signed by Comfort Keepers and lists all the training covered in my orientation.
Trained in infant, child, adult CPR with AED & basic first aid to the standard approved by the California Emergency Medical Services Authority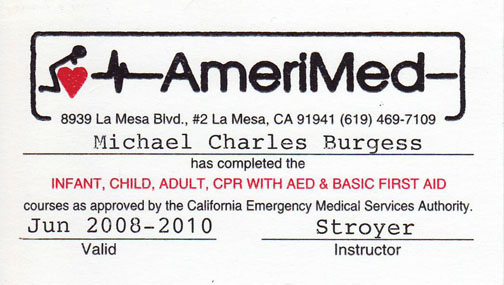 BACK TO BYRONIK.COM