Michael C. Burgess earned his Bachelor of Arts degree in Journalism from the University of the Arts London and was an organizer of the City of London Anti-Apartheid's Non-Stop Picket for the release of Nelson Mandela. He worked with the Campaign for Homosexual Equality in 1978 and was a founder member of OutRage!
He trained in physical theater at Fooltime Centre for Circus Skills & Performing Arts in Bristol, England. Since then, his stage résumé specialized in broad comedy and high drama including plays by John Mortimer, Edgar Allan Poe and Tom Stoppard. For his performance in the British farce Birthday Suite, in 2005, he was nominated for the prestigious Aubrey Award.
In 1998, despite being a native of the United Kingdom, he settled in San Diego where he edited several community newspapers. Diagnosed with HIV in June 2011, he remains healthy and active because has kept his status "undetectable" with daily medication.
He regards his more recent forays into movie acting as a natural development from his background in improvisation and the Grand Guignol.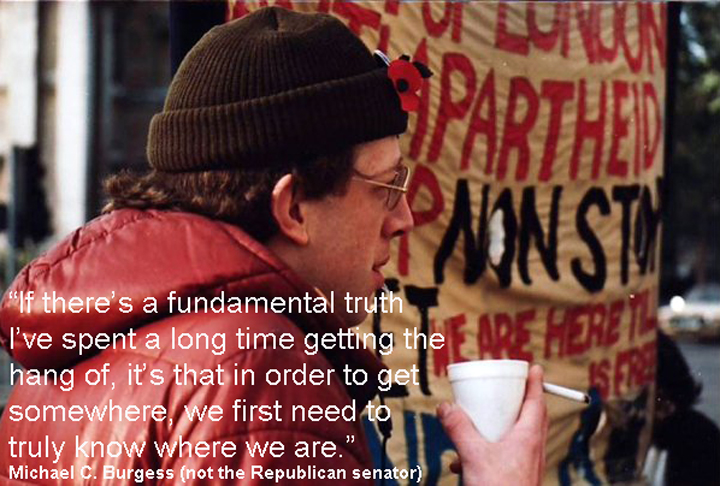 Amazon Prime has just released South of 8, in which Michael Burgess plays evil South African diamond merchant Johannes Koppel.