Now the Republican Party controls all three branches of government, the system of checks and balances envisioned by the founding fathers has been dismantled. The people of the United States of America are facing an attack on their basic civil rights and our only recourse is to organize and fight back.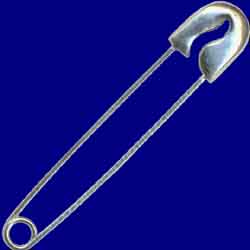 People of color, women, gay men and lesbians, bisexuals and transgender people, Muslims, and many other groups are already being targeted by the white supremicists who have been appointed to positions of power. We now have few allies in high places. We face the loss of our healthcare, and this is likely to have a devastating effect on seniors, on anybody suffering from HIV or other pre-existing conditions, and on women who need contraception or abortion.
The election results of November 2016 reveal that roughly half of our neighbors have expressed hostility towards our continued existence. Many men now act as if they have been given license to treat women as objects. Those of us who identify as other than heterosexual are now more often the target of anti-gay slurs and hate crimes. Those of us who are not white are likewise at an increased risk of verbal or physical attack.
As we refuse to live in fear, we will stand up in solidarity with each other. How do we fight back? We confront all expressions of racism and bigotry in our workplace, or in our home, or in any public space. We oppose every attempt to roll back our civil rights. We do this by getting involved, by joining groups, by attending meetings, and by donating what we can afford.
Even as we do this, we need to reject the divisive nature of the oncoming attack. We gain strength from joining and working for each other's struggles. For example: If you are a Muslim, can you attend meetings to defend the LGBTQ community? If you are a woman, would you join a group that advocates for the rights of immigrants? Is there a group local to you, where you can volunteer? This is how we rebuild the amount of good will in the world. This is what makes America truly great. Turn up. Stand up. Represent.
Follow this link to see a spreadsheet that lists the phone numbers of our elected representatives and some suggestions for what you might like to say to them.
Below are some organizations that will welcome your active support and participation.